You own a small business in South Carolina which means you're on the go from dusk to dark. You are busy. Your day is filled with meeting customer needs along with managing your staff, and suppliers. Add to this the critical need to grow your customer base. Yes, you have a webpage, and you have a company Facebook page; hoping that this internet thing will drive in customers.
But will it? How confident are you that your website will be found by potential customers searching for your company or your products?
Did you know that 93% of online experiences stem from someone using a search engine to find information? A staggering 97% of consumers learn about a local small business or products through internet searches.
Google is by far the engine of choice. Every second over 63,000 queries are conducted on Google or four billion searches per day.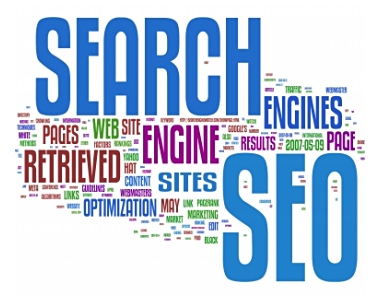 SEO: Search Engine Optimization
So, how do you ensure that your company reaches these potential customers? How can you be assured that your company will be found by consumers searching in Google or other search platforms?
The simple answer is a three-letter anacronym: SEO or Search Engine Optimization.
Why is it important for your business to apply SEO to your website? Simple. To thrive and survive, you need a robust SEO approach, whether you are a local brick-and-mortar company or a niche business that markets to a specialized consumer. Without SEO you have little or no visibility online, which means customers search for what you sell, but have difficulty finding you. In short, it increases the failure rate of companies without SEO.
A search engine's basic function is to provide helpful, relevant, and credible solutions to a user's search. They use sophisticated algorithms which are a series of instructions telling a computer how to transform a set of facts into useful information. The more precise the facts are, the better the results. This is where SEO management becomes important.
SEO can improve your website's traffic and ranking on search engines like Yahoo, Edge, and importantly on Google.
Information on web pages is collected by search engines that send out bots (often called spiders) that travel the World Wide Web searching for data links to index. The search engine's algorithms review the index based on hundreds of ranking factors that determine which web page should appear where on their search engine's result pages. The higher the ranking the better chance your company is found. There are two types of SEO, Organic and Local.
Organic SEO ranks your website by specific keywords used by searchers. Local ranks your website in the top position according to your local area and in the map section of searches.
Think of searches that zone in on your local business as inbound sales leads as opposed to conducting cold calls to local customers. Research by the Search Engine Journal concluded SEO leads cost 61% less than traditional cold call marketing strategies.
Companies that integrate strong SEO marketing tactics into their website design will have an advantage over their competition if their strategy incorporates the knowledge of their local customers.
Part of a successful SEO strategy is sharing your content from your website or blog to drive traffic to your site.
Another aspect is to use link building. You can highlight your products, features, benefits by creating content that online viewers will want to share with others.
Surfside Web, Myrtle Beach, and Grand Strand's premier SEO resource company have a proven history in local SEO strategies for your marketplace. Surfside Web utilizes a twelve-step program that will improve your search engine rankings. They will analyze your company to establish the top relevant keywords and phrases to improve your ranking along with other steps that will increase your revenues.
Surfside Web has been rated in the top SEO service companies in South Carolina.
Ready to Learn More About Your Project?
We hope you will give us the opportunity to work with you and watch your online success grow. Contact us today for a consultation and quote.