Surfside Web's Commitment to Quality
Here at Surfside Web, you benefit from over 25 years serving the Internet community with quality solutions, not to mention, in our bias opinion, the most talented team in all of the Grand Strand. Besides building great web designs, our team manages our own networks and infrastructure in 3 load redundant world class datacenters throughout the U.S. (Tampa, Dallas, Los Angeles) with an additional 34 Edge servers throughout the world working for us to deliver what is typically under 1.5 second load time (TTFB) in most cases. We are proud of our innovation and even prouder of the team that keeps it going and moving upward. It takes that strong foundation to succeed in today's web services and online marketing arena, and that's why we shine brighter than the rest.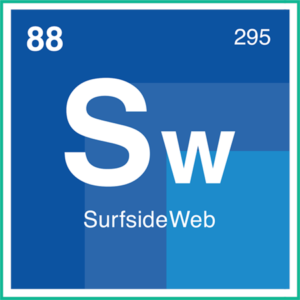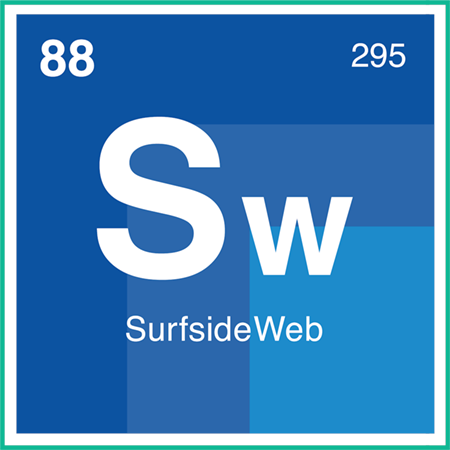 Our Commitment to Community
We employ our wonderful staff from right here along the Grand Strand.  We're proud to say that 70% of our staff is Grand Strandian, with a couple additions to the team all acquired here in the south thus far.  We are always looking for more local individuals looking to advance their tech careers. If you are ready to start improving your career and think you have what it takes to meet to our high standards, please see the tech jobs in myrtle beach careers page.
Additionally, we understand how tough it can be to get a new business off the ground. It wasn't that long ago that we were doing the same. Surfside Web wouldn't be here today if it weren't for the awesome local talent and a few great friends who had our backs when we needed it. That's why we are dedicated to helping our Grand Strand business partners find success by establishing a strong web presence that is also cost-effective. We feel it's more important than ever to work towards growth together in order to keep the Grand Strand community thriving, and that's exactly what our efforts aim to accomplish.
We are also proud to donate in efforts and financially to these local organizations:





Why Our Customers Love Us
Better Service Through Education – At Surfside Web we find it beneficial to assist the customer in better understanding the Internet and the possible solutions that can be achieved. We have learned that assisting our customers in the improvement and advanced developments of their web space builds the relationship of trust that other companies can only dream of establishing.
Going Farther Than The Rest – Providing real-time dedicated Web services 24 hours a day, 7 days a week, 365 days a year is what distinguishes us above the rest. The World Wide Web is an ever changing and ever evolving advertising medium. We understand it can be a scary place for those just getting started and we are here to help.
Customer Care – Once you've setup your account with Surfside Web please visit the Customer Care Center where you will benefit from loads of valuable information including KB articles, How Tos and contact options. We try to make your job easier in Surfside Web's Customer Care Center.
We're Local and just a phone call away. So if you ever can not find the right answer in the Customer Care Center, simply call us at (843) 438-4099
Our Unheard of Guarantees – Providing a 30 day money back guarantee, and we guarantee 100% uptime for our network and server products. To be honest you could see a couple of 5 minute reboots throughout the year for upgrades, but we doubt you will ever notice our middle of the night reboots.  We satisfaction guarantee our web creations, and back them for 90 days from launch time.  We guarantee security and PCI/DSS compliance from the servers to the software and web.   
Innovation in Technology – Meanwhile in-house here at Surfside Web we are constantly at work on the development of new innovative technologies and improving upon the ones that already exist. We work for and with many of the top names in innovation. Surfside Web software engineering staff currently works with (at the time of this writing) the W3C, PHP, AJAX, jQuery, Python, Ruby, MySQL, Exim, Apache, Spamassassin, Dovecot, FreeBSD, Magento, PrestaShop, OpenCart, ZenCart, CRE Loaded, WordPress, Joomla, Moodle and Drupal opensource communities; not to mention many more you may not have never heard of.
Technology Partners – We have partnered with the top technology companies around the globe to offer you unparalleled website functionality. As the Web and your needs change we extend ourselves and our technology to new and greater things and sometimes that requires us to partner with the top names in Web technologies. Entrusting our partners to what they're good at, leaves us time and resources to concentrate on the things we are. This includes new and innovative web technologies as well as improving what is already the best server security in the business.