Real Estate Websites with IDX Broker
Ready to Build the Real Estate Site of Your Dreams? We Can Help!
Surfside Web can take your Myrtle Beach real estate website to the next level with IDX Broker integrations and upgrades. IDX Broker provides real estate professionals with a customizable platform that can take their real estate performance to the next level. When real estate professionals choose to integrate IDX Broker into their website designs, or even use the platform as their website, they see multiple returns on their investments. There are a number of amazing features that real estate websites can use to improve ranking, traffic and more. A website built with IDX Broker makes it easier for potential home buyers to search and find the property of their dreams by using a multiple listings service, that is popular in the United States, and around the world. With a number of highly innovative and intelligent design and functional features, IDX Broker makes it easy for real estate professionals to get the job done, stay organized and help potential home buyers convert to home owners in no time.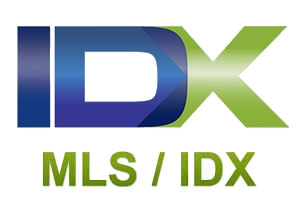 It can be a fun and exciting prospect for people when they decide to buy a new home. When they start looking for homes that they love, they soon find out that it involves more than just doing a Google search to find the home of their dreams. Every neighborhood is different, and has good and bad things going for them. When clients work with real estate professionals, they are more likely to find the home of their dreams, faster, easier, and on budget. But websites for real estate agents can only provide those valuable services to clients when they have a strong search functionality. IDX Broker provides a complete search package for real estate professionals to tap into, rebrand as their own, and bridge the gap between hoping to find a home, and finding a home for potential home buyers.
On the world wide web you have 20 seconds to make a good impression.
Let the team at Surfside Web help you to make it a great one. You'll be glad you did.
As requests for information come into the platform, real estate professionals can assign leads to other agents, keep them for themselves, or change realtors in the future. Leads don't go away which means real estate professionals can keep a running log of every contact they received through their IDX Broker website. It's a great way to manage your real estate business with ease.
IDX Broker does all the hard work for real estate professionals. The featured listing pages created and organized in IDX make it easy for real estate professionals to share their most popular properties, leading to more interest, and more sales. Real estate professionals can customize the property features they want to highlight, making it easy to post new listings in a flash via MLS. When properties come across the desk, real estate professionals can pick and choose the what's important to each client, providing a more personalized experience for everyone.
Real Time Property Listings
The importance of timing can not be overstated when it comes to getting a home listed quickly and easily. Real estate professionals who work with IDX Broker have access to realtime listing updates, information, and more. IDX Broker draws directly from their MLS account. Without constant updates and access to information as it becomes available, realtors, as well as their clients, miss out on big opportunities for sales and future business.