SEO Services With Focus on Conversion
If you're a South Carolina small business owner, you've certainly noticed how necessary online marketing is to your small business success. As a Myrtle Beach SEO company with a proven track record we can help you to sell your product or service, and grow your business with internet marketing solutions that fit your needs, and we do our best to do so affordably. SEO companies are several, but award winning experts are few. Here's how we're different:
Our focus always has been and always will be creating leads for our search engine optimization clients. At the end of the day, leads drive a company's bottom line; their sales and ROI. We cut through all the nonsense and always make sure our primary goal is to produce leads for our clients. 
Our SEO services are focused specifically on that philosophy. Although there are valuable secondary benefits of SEO services, such as brand awareness and an increase in website traffic, the primary benefit is producing more leads and sales conversions.
There are many marketing companies who focus just on website traffic, but ask yourself, "Where is that traffic coming from? Does it benefit our company? Are your Myrtle Beach SEO efforts providing that traffic?" Website traffic can come from anywhere, but as a proven SEO services company we choose to focus on the traffic that converts to sales.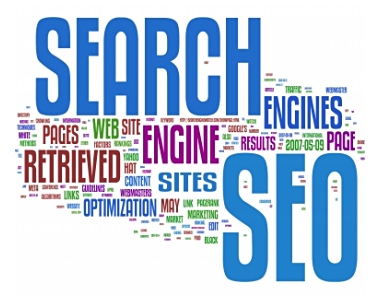 How can SEO properly traffic sales conversions?
The first step in a successful marketing campaign is to understand fully the goals of the company. Is it revenue generation, brand recognition, fund raising, etc? The second step is analysis of every aspect of the website's current state and top search engine ranking SEO strategy:
After thoroughly analyzing the state of your website, we make sure that we are focusing on the keywords that will convert into customers once you start ranking better on Google, Yahoo and Bing than your competitors. We do on-site SEO optimization of your website and the content, we then focus on improving backlinks through syndication, trust and authority improvements. This is the top secret sauce.
Focus on both: Organic SEO and Local SEO
Organic SEO is the process of getting your website to rank in the top results when users are searching specific keywords on Google, Yahoo and Bing. Local SEO is the process of getting your website to rank in the top of local search and in the maps section of the search.
The SEO process process can be a long and tedious one. Large enterprise companies often have their own SEO specialist on staff full time. The lower cost solution is to hire Surfside Web as your SEO professionals. Our affordable ongoing SEO packages will continue to boost your top converting keywords to the top of organic listings, while inspiring the ranking of your local SEO listings as well. SE
Your business needs leads and our business knows how you achieve them
Let the team at Surfside Web help drive leads and improve conversions. 
Rated the Top Search Engine Optimization Service in South Carolina
Focusing on affordable search engine optimization (SEO) and other digital marketing. Surfside Web is the most affordable and proficient digital marketing agency in the Myrtle Beach area.
Just a few of our primary techniques are: 
Site Tags, URL Naming Convention, Page Design, SEO Friendly Keyword Use, SEO Best Practice, Rank Reporting, SEO On-Page Optimization, SEO On and Off-Page Linking Strategies, Image Tags, 301 Redirects, Social Media for SEO, Technical Issues, Content Generation, Site Maps, SEO Off-Page Optimization, SEO Copywriting
Search Engine Optimization SEO Questions Often Asked
What is search engine optimization and how does it work?
SEO short for Search Engine Optimization, is the optimization of code and content on your website that is performed in order to improve the authority that the search engines see your site having for a given set of keywords or phrases. The more authority your site reflects for the keyword or phrase, the higher you rank at the search engines.
These days there is much to these search engine optimization processes. Google considers a large set of algorithmic rules when making their assessment of your website. They consider the age of the domain, the speed of the website, the code elements, the placement of content, the content itself, linkage to and from the content and much more. Do sign up for our free SEO site audit above to learn more about how the engines are seeing your search engine optimization.
How necessary is search engine optimization SEO to my company?
Many brands and companies know that they need SEO (search engine optimization) for their digital properties, and the benefits they will get from that SEO being performed on their behalf. SEO will improve the website's overall searchability and their visibility as well.  But what other value will it offer and does it benefit your specific company? Why is search engine optimization so important?
The following are, regardless of industry or size, why a company needs SEO to take their brand to the next level:
Organic search is often the primary source of website traffic.
SEO builds trust and authority which establishes your company's credibility.
Local SEO / Local Search Marketing improves engagement, local traffic and conversions.
SEO improves the buying cycle making research on a product or service easy for your consumers.
SEO techniques and practices are always evolving and always require improvement.
Proper SEO will open the door to new opportunities through visitor tracking.
If you're not showing up on page #1, you won't be getting visitors.
SEO is relatively low cost when you consider the goals of your company.
How long does the SEO take before I see results?
It's the general consensus that good SEO takes 4 to 6 months to start seeing results.  Keep in mind though that this is how long it "starts to show" effect.  If you see some results around this time consider your efforts as paying off and maintain that campaign for a good year.  In that year you should start seeing the page #1 ranking results you require.  Then in year two you should see a solid ranking increase within page #1 getting you closer to the top.  In year 3 and 4 your efforts should be at their best and your site will become "sticky" which means you have become the authority on these keywords and phrases.
What can I expect to pay for an SEO package?
A search for this very question on Google tells us that prices for one time SEO projects range from $5000 – $20,000.  Retainers for ongoing monthly range from $750 – $1500 per month based on size of website and industry.   This is a reminder that we should really increase our prices which will be happening soon.  Until then, the Surfside Web price for ongoing SEO is $399 monthly which includes on page SEO, Myrtle Beach SEO placement for map listings or other communities you may prefer, but the SEO Myrtle Beach offerings are many.
Here's a full list for our search engine optimization package:
1. Search engine keyword analysis of your products and services.
2. Competition rank auditing comparisons and A/B testing.
3. On-page optimization for technical and content adjustments.
4. Sitemap, Search Console, and Analytics setup.
5. Weekly rank tracking and reporting with graphs/charts.
6. Weekly reputation management report with citations.
7. Citation building improving position on maps and results.
8. Weekly rank audit to find ways to improve.
9. Content recommendations and improvements to increase rank.
10. Syndication of content across blog network resources.
11. Backlink improvement, tracking and fine tuning.
12. Social media signals boosting technology.
13. Free premium listing in the Grand Strand API Network.
14. Huge traffic gain and steady climb to the top.