Native/Hybrid Mobile App Development
Mobile App Development Services, Built to Order
Looking for an affordable, mobile app development team that can develop in either native or hybrid? Want the freedom to build your app with a team that's on call to bring your ideas to life in a timely manner? Want it for an affordable price without sacrificing features you desire? Then look no further. We are stoked to be able to bring your mobile app dreams to life here at Surfside Web. You'll be blown away by how far your dollar can go when you choose us for your mobile app development services.
Our mobile application development services will provide you with the flexibility of having a development team at your service right here in the Grand Strand. We've worked with all the needed frameworks for building apps just like yours using the latest Ionic, Android Studio, Xcode for iOS, Angular and React so you don't have to figure out how to do those things by yourself. You want to focus on your business, so let us focus on your mobile app.
On the world wide web you have 20 seconds to make a good impression.
Let the team at Surfside Web help you to make it a great one. You'll be glad you did.
Why You Should Hire Our Mobile App Development Team
Hiring a mobile app developer can cost your company several thousand dollars and can even take months to put together your app. You can skip the traditionally difficult mobile app development route and go straight to promoting your new app when you sign up for our expedited mobile app development services. Also using our project financing you can avoid hits to your current working capital, and you can save that budget for other areas of your operation. Our team of highly skilled mobile app developers can get you up and running in no time keeping your return on investment short.
When you hire a traditional mobile app developer online, you are usually only hiring one person. But with our mobile app development team, you are getting the knowledge and experience of a group of people who have been there and done that many times. We have the know how to achieve anything possible on today's devices.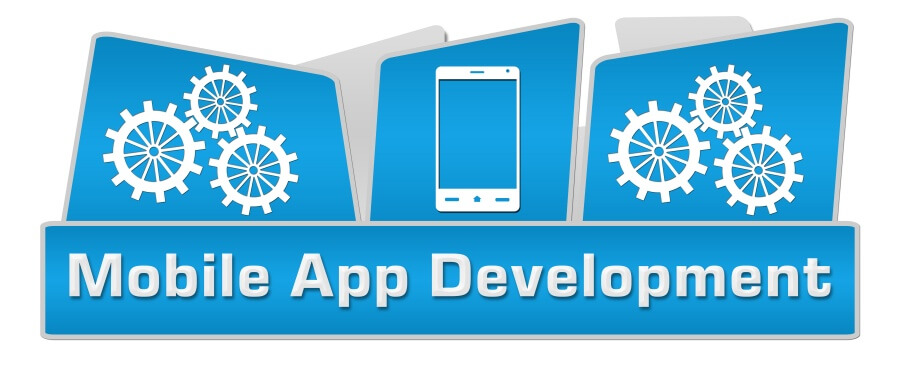 What Basic Mobile App Development Services Could Include?
Every company could use a mobile app, and everyone knows it. It used to be that every company needed a website, but when technology changes, companies need to be ready to change with it. We can take your company to the next level by working with you to build your mobile app. As more and more companies are moving beyond the computer screen, it is important to have a mobile app that can compete in the global app market. Some basic mobile app development services could get you up and running with your new app. We'll walk you through the process so you don't feel overwhelmed, and we'll make sure your app is competitive and relevant in your marketplace.
Here are a few basic mobile app features:
What's Included in Our Advanced Mobile App Development Services?
If you need a mobile app that is a little more robust with features and options, you'll want to consider our advanced monthly mobile app development services. We can work with you to fully customize your mobile app so that it is a true reflection of your company and its services. Depending on your needs, we will help you determine what features are necessary and what features are fluff. We know what works in the market and what people skip, so don't make another move forward with your mobile app development until you talk to us. The other guys will try to sell you on a bunch of stuff you don't need – we just want you to get up and running as fast as possible with the best possible app features and latest technology. With our advanced mobile app development services, you'll get all the things you need and none of the things you don't.
Some advanced mobile app development possibilities:
We'll Even Provide You With Hosting Services
For an additional $49.99 per month, Surfside Web will set up and manage your mobile app hosting services and publishing, including your database and servers. We'll focus on the backend of your mobile app so you can focus on the important part of serving your customers.
For one low price, you can get your hosting services, ongoing basic or advanced app development maintenance, security assurances, and more. Don't wait to get your mobile app out in the world. With our mobile app development services, you don't have to wait any longer.
Imagine knowing exactly what it is going to cost you to build an app for your company or product. Stop worrying about unforeseen costs and delays and get started today. We can't wait to start creating for you!