Our Pay-as-You-Go Mobile App Development
What are Pay-as-You-Go Mobile App Development Services?
Looking for an affordable, month-to-month mobile app development team? Want the freedom to build your app with a team that's on call to bring your ideas to life? Want it for an incredibly affordable price? Then look no further. We are stoked to be able to bring your mobile app dreams to life for one low monthly payment. You'll be blown away by how far your dollar can go when you subscribe to monthly app development services with us.
Month-to-month mobile application development services provides you with the flexibility of having a development team at your service. We've sourced the best developers, so you don't have to. We've worked with all the frameworks for building apps just like yours, so you don't have to figure out how to do those things by yourself. You want to focus on your business, so let us focus on your app.
Why You Should Hire a Mobile App Development Team
Hiring a mobile app developer can cost your company thousands of dollars and can take months to put together an app. You can skip the traditional mobile app development route and go straight to promoting your new app when you sign up for our month-to-month mobile app development services. By paying one low month-to-month price, you can budget for other areas of your operation, instead of getting surprised with a big app development bill, or unexpected delays. Our team of highly skilled mobile app developers can get you up and running in no time.
When you hire a traditional mobile app developer, you are usually only hiring one person. But with our mobile app development team, you are getting the knowledge and experience of a group of people who have been there and done that.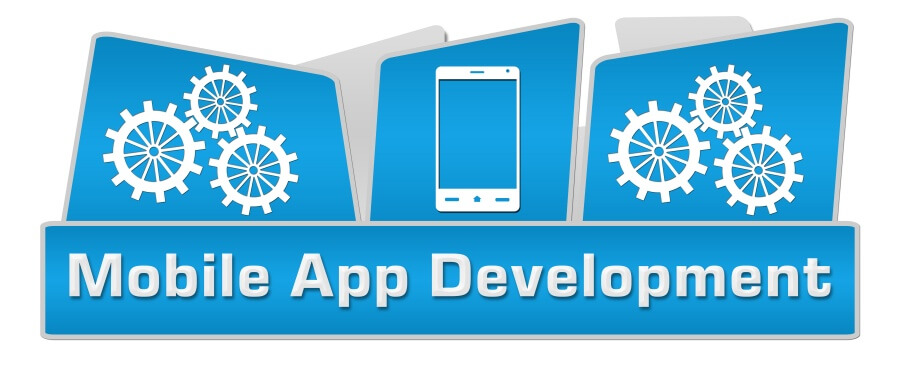 What's Included in Our Basic Mobile App Development Services?
$179.99/monthly
Every company needs a mobile app, and everyone knows it. It used to be that every company needed a website, but when technology changes, companies need to be ready to change with it. We can take your company to the next level by working with you to build your mobile app. As more and more companies are moving beyond the computer screen, it is important to have a mobile app that can compete in the global market. Our basic mobile app development services gives you everything you need to get up and running with your new app. We'll walk you through the process so you don't feel overwhelmed, and we'll make sure your app is competitive and relevant in your marketplace.
Includes up to 5 of these features:
Company/Brand Establishment
GPS Maps and Locator Service
Event Feed
Image Gallery
Videos
Coupons
Web View (opening your website)
What's Included in Our Advanced Mobile App Development Services?
$379.99/monthly
If you need a mobile app that is a little more robust with features and options, you'll want to consider our advanced monthly mobile app development services. We can work with you to fully customize your mobile app so that it is a true reflection of your company and its services. Depending on your needs, we will help you determine what features are necessary and what features are fluff. We know what works in the market and what people skip, so don't make another move forward with your mobile app development until you talk to us. The other guys will try to sell you on a bunch of stuff you don't need - we just want you to get up and running as fast as possible with the best possible app features. Don't leave your mobile app to chance: you want to know exactly what you are getting right from the get-go, and with our advanced mobile app development services, you'll get all the things you need and none of the things you don't.
If you are looking for more bang for your buck, try our advanced mobile app development services. We'll build and manage your mobile app with your
5 choices above plus, up to 3 of these additional advanced extras:
Push Notification
Media Center
Registration Form
Social Wall
WooCommerce Integration
Shopify Integration
Chat Lounge
Customer Feedback
and much more
We'll Even Provide You With Hosting Services
For an additional $49.99 per month, our agency will set up and manage your mobile app hosting services, including your database and servers. We'll focus on the backend of your mobile app so you can focus on serving your customers.
For one low price, you can get your hosting services, ongoing basic or advanced app development and maintenance, security assurances, and more. Don't wait to get your mobile app out in the world. With our month-to-month mobile app development services, you don't have to wait any longer.
Imagine knowing exactly what it is going to cost you to build an app for your company or product. Stop worrying about unforeseen costs and delays and get started today. We can't wait to start creating for you!