Accountant and CPA Websites
Professional CPA Website Improves Image & Efficiency
When it comes to setting expectations for clients and potential clients, establishing a professional image on your accounting or CPA website is everything. Clients want to get to know you as a professional and a person. More and more, people look to work with professionals that they can connect with, and that understand their needs. When you are updating your existing website, or if you are getting ready to launch a new website design to promote your accounting or CPA company, having a professional profile and appearance can make all the difference in your growth and success. Surfside Web understands how important your image and reputation are, and that's they we work hard to ensure your professional profile includes all of the information it needs to grab the attention of a potential customer, and convert them into a paying customer.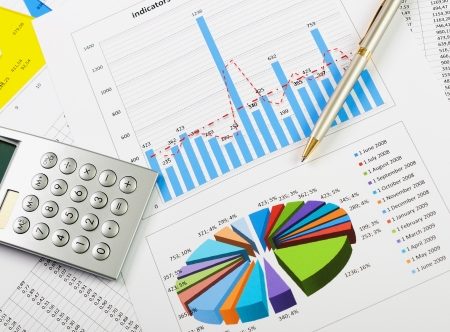 It is important for accounting and CPA firms to be clear about the areas of practice they work within. You need the right kind of information on your website so that clients can find you online. If you are a general accountant, then you need to specify that so clients don't come knocking looking for a tax accountant. If you are a tax accountant, on the other hand, you need to make sure your website reflects that so you can be found easier. Each type of accountant needs a specific type of website that represents their services and meets the specific needs of their potential clients.
Ready to Learn More About Your Project?
We hope you will give us the opportunity to work with you and watch your online success grow. Contact us today for a consultation and quote.
Auditing – Accountants who specialize in auditing need to convey to their clients that they don't prepare financial information, they review it.
Taxation – Tax accountants become incredibly busy during certain times of the year, and you'll want to convey a message of preparation and record keeping to your clients in order to prepare for those busy times and to facility the movement of clients through your systems.
Consultancy – Consultants are a dime a dozen, so if you want to stand out from the crowd, Surfside Web can take your services and profile and elevate them to a level that will get you noticed, and help you create more business for yourself.
Financial Accounting – If your target audience is big business, then you need a website to match. Working with Surfside Web means you'll get professional quality results that will wow even the big dogs in the industry.
Professional accountants need a website that promotes their beliefs and standards associated with the importance of IRS compliance. As financial experts, accountants and CPAs should take the time to convey their privacy, compliance and regulatory information for potential and current clients to review. Ensuring that your website also meets security and safety standards is important to building trust and long-term relationships with your clients. If you need a website for your accounting business, firm, or large corporation, reach out to Surfside Web today to talk about how we can ensure the security and compliance of your website.