eCommerce Web Hosting Security
Online ordering saved many Myrtle Beach businesses
When it comes to eCommerce hosting solutions in the Myrtle Beach area, there isn't a hosting provider in the industry that can maintain our level of standards. We've been providing eCommerce web hosting for many years and our experience is unparalleled. For the best in Woocommerce hosting, Prestashop hosting, Magento hosting and more you can make no mistake in choosing Surfside Web.
As a premium eCommerce host we can not be compared to ridiculously low priced eCommerce hosting providers that get your business with false promises. With the addition of PCI Compliance requirements, site scanning, vulnerability patching and exploit prevention a lot has to go into your eCommerce hosting package. Here at Surfside Web you pay for the security and confidence which we pass on to you.
eSilver Package
low budget starter
eGold Package
fully managed always
ePlatinium Package
best bang for the buck
*Above prices are calculated on 12 month billing term. **New 2-3 year Gold and Platinum customers use promocode THEGRANDSTRAND for an extra 25% savings.
Application Possibilities
65%
What makes a ecommerce hosting at Surfside Web better than the competition?
How do annual discounts work?
That's an easy one. The more years you sign up for the more affordable the ecommerce package becomes. We like to see our customers commit to long term success. So the longer they commit the more we invest in their online futures. *Prices shown above are based our 1 year (annual) plan. Save even more with a two or three year plan at checkout.
Our customers have always been really happy with us and we have one of the top customer retention scores in the business. An example of that retention is that some of our oldest customers have been with us since 1996. We know you'll be happy here too and to celebrate our new long term relationship we're going to give you a *FREE DOMAIN NAME FOR LIFE. That's right, all biennial or greater accounts get a free domain for the life of your account with us.
A few of the great FREE ecommerce applications to jump start your online storefront.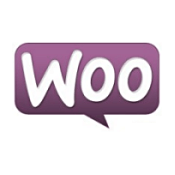 Starting out in the world originally as a WordPress plugin Woocommerce shopping cart has grown so much. It now ranks in top of class due to it's ability to manage up to 250k products due to it's tight integration with the WordPress API and is still greatly extendable.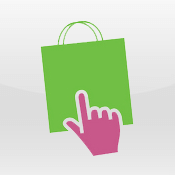 Still going strong the Prestashop Shopping Cart pushes forward, with out of the box product visuals and ease of responsive template override and overall PrestaShop design. Sales conversion statistics and reporting still make it adored by many online merchants.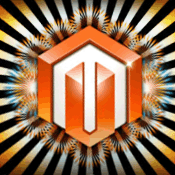 Magento shopping cart broke the mold causing a revolution in ecommerce feature rich carts. Though for community edition they still have a little to do speeding up their template system they are still very feature rich right out of the box. Largely community supported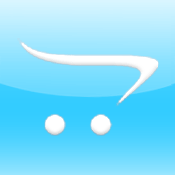 Open Cart shopping cart design is now in fourth place. Still very easy adjust and manipulate the responsive templating and they have thought through the day to day needs of the merchant for sure. What they didn't think of the community did, such as native Quickbooks exporting.
Still have questions? We're here with your answers.
We're on the job and ready to assist you with all your needs.  Don't be shy. The only dumb question is the one you never asked?  We're always glad to help, and are standing by.