Website Design & Branding
Let's Make Your Website Design Vision a Reality
Is it your desire to have a clean, sharp, professional website design that will adapt to future growth of your business or organization? Do you want an e-commerce site and storefront that is suitable enough to sell the products you take pride in? The good news is that you have found your answer with Surfside Web's professional web design services. Here your plans meet with our passion for design and your dreams match our dedication to providing unique, customized website design services that will turn your vision into a reality.
Your successful website design project requires well thought out planning and preparation. Having a brand that stands out online gets tougher by the day and we're here to make it easier for you. Let us design your cutting-edge site to match the quality of your business' brand and content. We're well versed in all of your technology needs, including jQuery, AJAX, Java, PHP, Perl, SQL, WordPress, Prestashop, Magento, and much more. If it's used within today's web standards then we're proficient in it.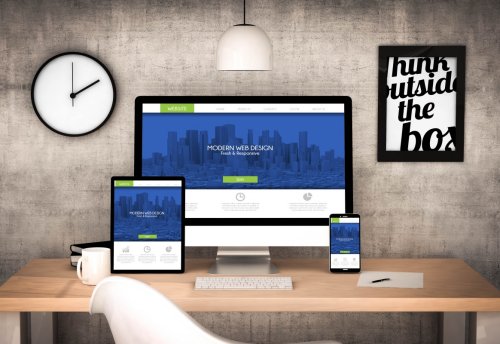 Website design and brand building are serious matters. We encourage you to shop around with the competition. Make sure that all on-page search engine optimization is included during the site build. Not having the proper page load speed and website design structure can ruin your chances of first page ranking. Make sure you are choosing a reputable company, with a history of unique and unforgettable branding. Bring us those proposals and we will do our best to beat them by at least 10%, though typically we are 30% less on all services. See more on our processes for website design in Myrtle Beach.
On the world wide web you have 20 seconds to make a good impression.
Let the team at Surfside Web help you to make it a great one. You'll be glad you did.
Built With Your Business and ROI In Mind
our customers deserve and receive only the best web design techniques and processes.
Does my business need a web site designer?
Today more than ever, a company's leads and clients search the web to find information about your company before deciding to even contact you. They certainly always research online before they choose to purchase, even if they're only buying from your local shop. Though if you don't have a website, the only information they gather is that the company they would like to do business with, is stuck behind their competition. Or that the company doesn't care enough to make purchasing decisions easy for them.
Potential customers don't always need much, just a few simple pages telling about products, services and the basic info about your company. Website design in Myrtle Beach doesn't have to break the bank. You can find a web solution here at Surfside Web that's quite affordable. Just sign up for web hosting and install one of our builders, WordPress, or even a sitebuilder. Drag and drop a few images and some text and you will have enough information out there to assure your leads that you care.
There are many web design companies in Myrtle Beach. Why should we choose yours?
Yes if you search for Web Design Myrtle Beach you will find several companies.  We recently ran a direct mail campaign and found that of almost 70 website design and marketing companies along the Grand Strand only about 10 of them are using a legitimate mailing address and the rest are likely fraudulent.  The rest of the Wilmington to Georgetown areas weren't really any better.  Of those 10 in the Myrtle Beach area that didn't get tagged undeliverable, only about 6 of us have a brick-n-mortar web design shop you can actually visit.


So back to the question; out of the 6 actual web design companies in the Myrtle Beach area, what makes us better is our craftsmanship, know-how, expertise and attention to detail mostly.  Our customers tend to express, that what they like most about us is that we are here even after the site is complete and launched. They can call us with any of their needs and we are still here to answer the phone and assist them.  When new technologies arise, such as new forms of search engine optimization techniques, we always advise and offer a great low price to implement and improve their website.
I'm looking for something affordable. Are you a Myrtle Beach web design company I can afford?
Often I will counter that question with, "Can you afford not to use us? What is your time worth to you?" Yes, we have something every company can afford. We offer full blown website and branding packages with on-page search engine optimization and powerful website hosting on our own high powered N+3 Linux network.


We also offer sites for the do-it-yourselfer powered by WordPress CMS if you can wrap your head around it, and if not we co-host a Myrtle Beach WordPress Meetup to help you learn. We also offer a drag and drop sitebuilder with hosting that's even better than the ones you see on commercials on TV. The latter two options you can have for less than $300 a year but you will do all the work. We're here to guide a little if needed, but you will be investing long hours of your time building your beautiful website.


We feel there are two types of website customers, the do-it-yourselfer and those that want someone to do all the work for them. There is nothing wrong with either.

We have something for everyone and at a price either type can afford. Check out our web hosting accounts, or give us a call 24/7/365.
What's the best web design company near Myrtle Beach?
Well we think it only natural that we will be nominating ourselves at being the Best Web Design Company in Myrtle Beach and Surfside Beach.  Aside from that I'm sure you can search the Internet and find a few more that consider themselves as such. Stick with those you find on the first page, cause if their site isn't on page one, yours likely won't make it there for your keywords either.   Here is our advise for when you work your way down that list:


1.  Email them and if you don't get a response within 1-2 hours, call them.  If you don't get any reply then you will likely have communication issues throughout the design process.  You need a web design company that communicates with their customers.


2. When you make your appointment to sit down with them and discuss your design needs, meet at their office.   If they run their company out of their house, that's not horrible, Steve Jobs did it.  Certainly meet at their house at a convenient time for them.  If you are writing a check for a large sum of money, know where you can reach the person cashing that check should they up and disappear leaving you without a website.


3. Get a few domain name references of sites they built recently, and put their web site designs to the test.  One of the best places to test a website is GTMetrics.com and it's free.  Enter the URL of the home page of the website and click the button.  The web site craftsmanship will be graded and just like in school A-B is good, C is just average, and anything worse isn't worth taking home to the parents.  Good grades on this tool are necessary because the search engines use these same techniques to grade your site and IT WILL effect your search engine optimization SEO rankings. Also if a customer has to wait more than 3 seconds for a page to load, they often predict that a slow ineffective site means you run a slow ineffective company.  Image is everything.


Follow these 3 steps and you should find yourself a great web design company.  If you have any issues, you know where we are.  We are here to assist you 24/7, 365 days a year.