Let's Make Your Website Design Vision a Reality.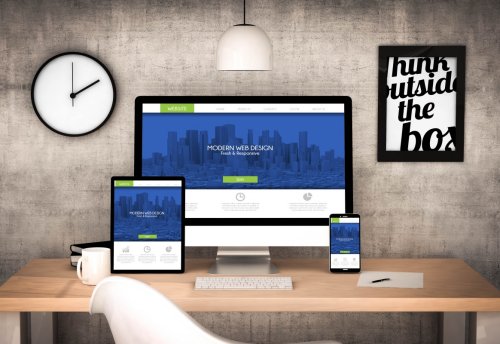 Is it your desire to have a clean, sharp, professional website design that will adapt to future growth of your business or organization? Do you want an e-commerce site and storefront that is suitable enough to sell the products you take pride in? The good news is that you have found your answer with Surfside Web's professional web design services. Here your plans meet with our passion for design and your dreams match our dedication to providing unique, customized website design services that will turn your vision into a reality.
Your successful website design project requires well thought out planning and preparation. Having a brand that stands out online gets tougher by the day and we're here to make it easier for you. Let us design your cutting-edge site to match the quality of your business' brand and content. We're well versed in all of your technology needs, including jQuery, AJAX, Java, PHP, Perl, SQL, WordPress, Prestashop, Magento, and much more. If it's used within today's web standards then we're proficient in it.
Website design and brand building are serious matters. We encourage you to shop around with the competition. Make sure that all on-page search engine optimization is included during the site build. Not having the proper page load speed and website design structure can ruin your chances of first page ranking. Make sure you are choosing a reputable company, with a history of unique and unforgettable branding. Bring us those proposals and we will do our best to beat them by at least 10%, though typically we are 30% less on all services. See more on our processes for website design Myrtle Beach.
On the world wide web you have 20 seconds to make a good impression.
Let the team at Surfside Web help you to make it a great one. You'll be glad you did.
Built With Your Business and ROI In Mind
Our customers deserve and receive only the best web design techniques and processes.
How the Web Design Process Works
Want to learn more more about the web design process?
Website Design Questions Often Asked