Managed WordPress Hosting
WordPress Web Hosting Services
Maximum performance for your WordPress site
Is it your desire to have a clean, sharp, professional website design that will adapt to future growth of your business or organization? Do you want an e-commerce site and storefront that is suitable enough to sell the products you take pride in? The good news is that you have found your answer with Surfside Web's professional web design services. Here your plans meet with our passion for design and your dreams match our dedication to providing unique, customized website design services that will turn your vision into a reality.
Your successful website design project requires well thought out planning and preparation. Having a brand that stands out online gets tougher by the day and we're here to make it easier for you. Let us design your cutting-edge site to match the quality of your business' brand and content. We're well versed in all of your technology needs, including jQuery, AJAX, Java, PHP, Perl, SQL, WordPress, Prestashop, Magento, and much more. If it's used within today's web standards then we're proficient in it.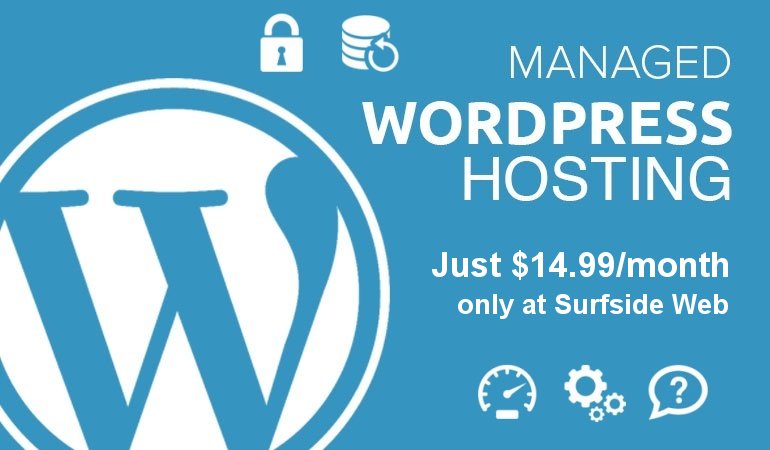 WordPress Gold
fastest wordpress hosting
BEST FOR TYPICAL SITES & BLOGS
WordPress Platinum
serve up thousands of products
BEST FOR WOOCOMMERCE STORES
*Above prices are calculated on 12 month billing term. **New 2-3 year Gold and Platinum customers use promocode THEGRANDSTRAND for an extra 25% savings.
Ready to Learn More About Your Project?
We hope you will give us the opportunity to work with you and watch your online success grow. Contact us today for a consultation and quote.