Many customers perform research online before purchasing a product or service. Part of the decision-making process often includes learning what previous or existing customers think about their experience with the item or service by reading online reviews. Understanding the importance of online reviews will help you optimize your customer experience to help create a positive impression online. In fact, there are a variety of reasons why reviews are critical to the success of a small business. We've narrowed these down to help you better understand the ways in which reviews can help your growing business.
Online reviews can help increase visibility.
One of the advantages of accumulating good online reviews is that they can help with search engine optimization, especially if your business is locally owned. Google takes several elements into consideration when deciding where sites rank in search results. For local searches, online reviews are one of the primary factors when it comes to determining which sites appear first. For local business, the more positive ratings and reviews you have, especially those that include your city and other keywords, the higher you will likely rank on Google.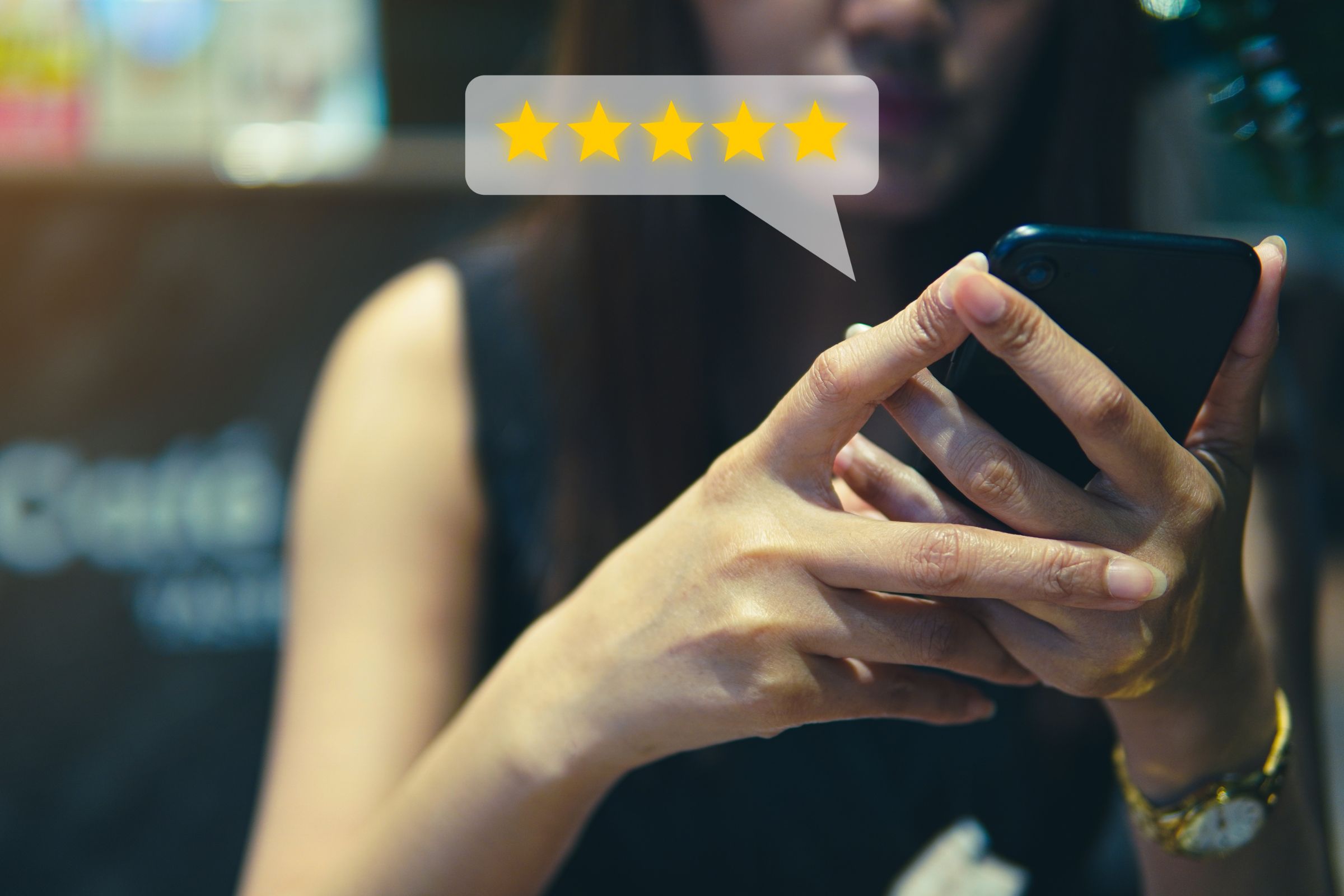 Reviews give the impression of being trustworthy.
When it comes to well-known brands, customers know what to expect and likely have their own opinions and relationships that are tied to these businesses. When it comes to your small business, potential customers are likely not as familiar, so they may be unsure of your reputation and whether or not they can trust you to fulfill their needs. This is where the social proof of online reviews comes into play.
Online reviews help to validate your business to anyone unfamiliar with your brand. They may not yet be comfortable making an investment in your products or services without knowing that you are trustworthy, so feedback from other customers will provide them with the reassurance they need. As a result, reviews can be an extremely powerful tool to your small business, helping to boost your credibility, influence purchasing decisions, and showcase why they should choose your product or service.
Reviews provide valuable feedback about your business.
Online reviews don't only provide potential customers with helpful information about your business, they also give you valuable insight into what's working well and which areas could use improvement. This is a great way to monitor overall customer satisfaction and focus on what your target audience really wants from your business. They will also give you a better understanding of what your brand's main strengths are, as these are the things you'll notice your customers will mention most. You can then use this knowledge to better market your business by making the most of your top selling points.
Reviews have an impact on sales.
Though there are skeptics, growing evidence suggests reviews can lead to increased revenue. Research by the Harvard Business School discovered that online reviews can significantly influence business results. Those that are viewed favorably have better sales, but even improving your star rating can have a positive impact on your sales. Another variable is the total number of public reviews your business has accumulated. A study by the Spiegel Research Center of Northwestern University claims that the purchase likelihood for a product or service with five reviews is 270% greater than the purchase likelihood of a product or service with no reviews at all.
Online reviews can help your business grow.
Over time, a collection of positive business reviews online can build confidence and trust in your brand. They are a free opportunity for smaller businesses to steadily increase brand awareness, ensuring more sales and revenue. Many customers prefer doing businesses with local or small businesses as opposed to a large corporate conglomerate, so online reviewers can allow them to learn about relevant options in their local area. Bottom line, positive online reviews are crucial for the success of your small business as they can increase visibility, enhance reputation, boost sales and revenue, provide valuable feedback, and ultimately help your business stand out from the competition and thrive.
Ready to Learn More About Your Project?
We hope you will give us the opportunity to work with you and watch your online success grow. Contact us today for a consultation and quote.