Credit Card Processing / POS
Accept Credit Card Payments - POS Systems
We offer competitive pricing and we will help you to take advantage of the best and most reliable interfacing for your business and transaction types. An in store Point of Sale System (POS) gives your brand that solid brick and mortar feel telling your customers to come back again and again.
Our POS installations include your setup and custom branding. The POS being a computer (ipad) gives us techy types the ability to do many things like setting up your professional POS email, custom notifications and interfacing sending the order direct to the kitchen printer in the back.
We also offer great products and services, such as fraud management, PCI compliance support and education as well as online reporting options that can help you manage and grow your business – that's why so many trust us as their provider for their credit card processing and other merchant services.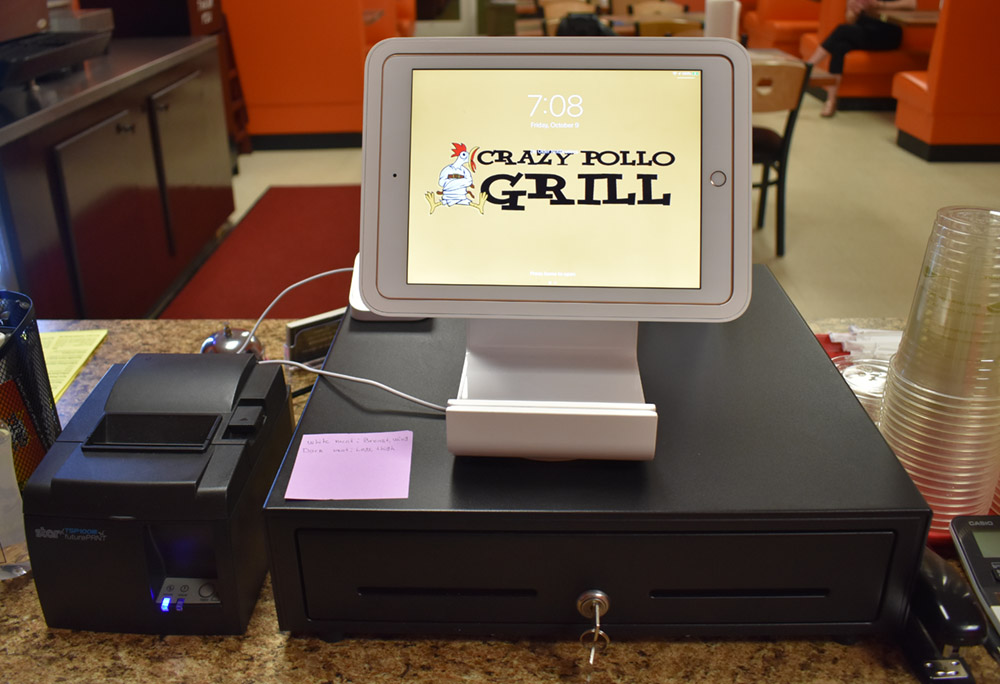 The Point of Sale System seen above is one that we put together for Crazy Pollo Grill back when the pandemic hit and they could only take to-go orders working curbside. The customer would place their order online using the Woocommerce online ordering system we built for the merchant. The notifications would go out on the POS screen and to their cell phone text messages. POS custom setups from Surfside Web are powered by Square and Woocommerce.
In three clicks the merchant could very the order and payment, and click Print All sending the order directly to both printers in the kitchen and at the register. Crazy Pollo Grill was able to manage their orders through 95% of the pandemic accepting credit card payments and to-go orders with ease.
Ready to Learn More About Your Project?
We hope you will give us the opportunity to work with you and watch your online success grow. Contact us today for a consultation and quote.