Online Credit Card Processing
Online Credit Card Processing - Merchant Services Accounts
With a greater numbers of companies expanding their presence to the Web, the need for fast, reliable and secure online credit card processing options continues to grow. Surfside Web has the specialized eCommerce expertise and in-depth knowledge to set up merchants to accept credit cards online quickly and securely. We continue to lead the way in providing innovative, comprehensive and secure products and services designed to meet the unique business needs of e-commerce merchants and their customers.
All accounts come with Authorize.Net Payment Gateway and the lowest Interchange rates possible for your business.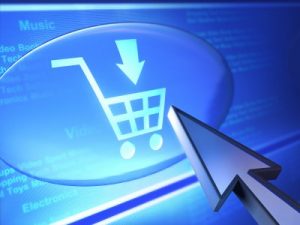 We are proud to offer online gateway payments through our partner, Authorize.Net®, a leading provider of payment gateway services since 1996. Authorize.Net manages the complex routing of transaction data from your online eCommerce business to the credit card and electronic check payment processing networks, ensuring secure and reliable deposit of funds into your merchant account.
Advanced Fraud Detection Suite™
FREE Identify, manage and prevent suspicious and potentially costly fraudulent transactions with our Advanced Fraud Detection Suite™ (AFDS).
Automated Recurring Billing™
FREE Automated Recurring Billing™ (ARB) is a convenient and easy-to-use tool for submitting and managing recurring, or subscription-based, transactions.
Contact Us for Pricing Our exclusive, fully integrated electronic check payment method enables you to accept and process payments from bank accounts directly through your website or the Authorize.Net Virtual Terminal.
Customer Information Manager
FREE Tokenize and store your customers' sensitive payment information on our secure servers, simplifying your PCI DSS compliance as well as the payments process for returning customers and recurring transactions.
FREE Save valuable time and money by automatically importing your settled Authorize.Net transactions directly into your existing QuickBooks account.
Ready to Learn More About Your Project?
We hope you will give us the opportunity to work with you and watch your online success grow. Contact us today for a consultation and quote.