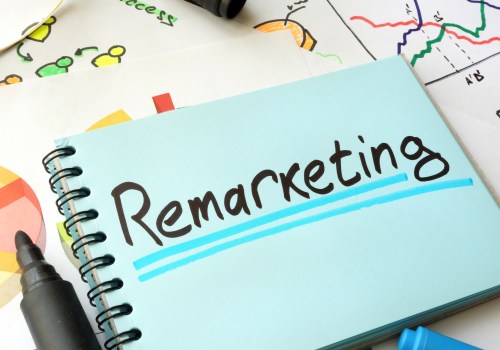 Remarketing Plays an Important Role in Search Engine Marketing Strategies for 2018
There have been many changes to search engine marketing tactics over the last few years, but one of the most impactful improvements in marketing has been remarketing.
Remarketing is often referred to as retargeting. The two terms are used interchangeably in the search engine marketing world. In a nutshell, remarketing is the process of using scripts on specific websites - namely, yours! - to continue to influence visitors who have come and gone from your website and are now visiting other sites.
Undoubtedly, you've been searching for a product on Amazon.com and then saw an ad for that exact product on Facebook just moments later? That's remarketing.
What's Remarketing All About?
Remarketing, at first, seems a bit tricky, but it's quite simple by design: use information gathered from a user to influence buying opportunities. A generally accepted rule of business is that patrons need to see or come into contact with your product sometimes as many as seven times before they will decide to buy your product!
Rather than have to sprinkle billboards all over town, take out newspaper ads in local prints, and stand at booths at regional conferences to spread to the word about your business, you can use remarketing to drive traffic back to your website with ease.
Depending on the type of business you run, remarketing can really help you reign in traditional advertising costs and make the most of your marketing dollars.
How Can you Integrate Remarketing into Your Advertising Campaigns?
What's interesting about remarketing is that it can be included as part of your ad campaigns online to influence your website's visitors continually. When coupled with Pay-per-click advertising (PPC), Cost-per-click (CPC), or Cost-per-thousand-impressions (CPM), remarketing can enhance and improve your return on investment by ensuring that your ads don't get lost in the shuffle.
Working with an experienced search engine marketing team means that your dollar goes further and you aren't left wondering how your website, products, and services are performing. Understanding how PPC, CPC, and remarketing work together is an essential part of the overall marketing process and it can enhance your efforts ten-fold when it's done correctly.
What are the Benefits of Remarketing?
There are many benefits to remarketing in 2018 as part of your overall search engine marketing strategies. One advantage includes the increased level of exposure that your brand and product line will get. Because remarketing can be specified to a single product, based on information gathered from a user's visit to your site, you can pick and choose how you want to re-promote your products and services making it easier to convert more visitors into paying customers.
Another benefit of adding remarketing to your overall marketing strategy is that you increase your rates of conversion. With exposure comes an opportunity to make a sale. And since we don't actually know how many times someone needs to be exposed to a new product in order to convert to a deal, the more exposure you have, the better.
Remarketing can also help you improve your bottom line and budget. For example, PCC and CPC campaigns are very affordable, and businesses of all sizes can usually afford even a small PCP or CPC campaign. Platforms like Facebook are famous for providing low-cost advertising to consumers without breaking the bank. Remarketing can add another level of advertising without a high investment. Of course, the more money you put into your advertising and marketing campaign, the more effective it will be, but if you are short on funds and need to make the most of your advertising dollars, it's best to work with an experienced team to ensure that you are getting the best bang for your buck.
Other benefits of remarketing include the ability to target specific types of users and visitors to your site. For example, you can choose particular demographics to retarget. This can provide invaluable information for new businesses who haven't quite nailed down their target demographic. While many companies start out with an "ideal client," markets change, and demographics can shift as the business gets off the ground. Remarketing allows you to conduct tests to see which potential consumers are responding to your product.
Is Remarketing Right for your Business?
In short, every business would benefit from more advertising. It's the kind of thing that never hurts a company. Remarketing can significantly improve your business's success by helping recapture abandoned shopping carts, remind patrons of your products and services, and keep your brand top of mind in a world that is set on light speed all the time. Because of the barrier to entry related to remarketing, and the low costs of getting started, remarketing is an excellent option for any online business owner looking to increase traffic, improve conversion, and create brand awareness for their company.
The only caveat to search engine remarketing or retargeting is the difficulty in meeting the requirements of the search engines and platforms offering it. For instance Google requires you have at least 100 visitors a month for search, 1000 visitors per month for display network, and others like LinkedIn require your site tag trigger at least 300 times before your custom lists can be retargeted. This is often difficult for new sites, but top search engine marketing companies like Surfside Web know how to increase the traffic to meet those requirements within 30 days.
Want to learn more about remarketing? Contact Surfside Web today to get started.
---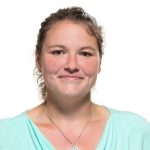 Heather D. - Surfside Web Writer Having worked in the fields of adult education, corporate training, and instructional design for over ten years, Heather has had the opportunity to write for organizations all over the world. Heather holds a degree in English and communications, and is completing a Master's degree in Adult Education. Heather is a great addition to the team.