Social Media Marketing Benefits
Social media marketing for business...
...the benefits explained
Chances are you don't have an extra staff member on hand to build up a social media presence. We can also safely guess that as an entrepreneur you yourself are busy with building your company and it can be challenging to find the hours or the know-how to make it all happen.  Social media sites soak up your content like a sponge, and staying on top of all the scheduling, engagement, and reporting can be tiresome.
A very small percentage of small businesses outsource their social media marketing and email newsletters. So if you don't have the luxury of hiring staff, you could spend all day posting, engaging, and tracking your accounts. We are here to help busy entrepreneurs like yourself in building and maintaining a solid presence on social media, so that when your customers and potential customers go looking for you, you're there, and there, and even there. You're not just built out around all major social media sites, you're there consistently, establishing your credibility, relevance and approach-ability as a small business.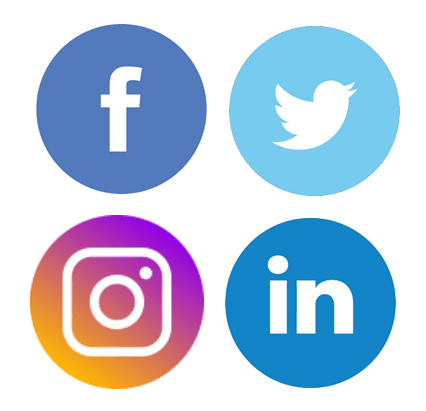 Here's a few reasons social media marketing is right for you
Professional Hand Curated Content
Content we post to the social media marketing networks for you are hand curated by content specialists. We aim to post content that will educate, inform, and engage your followers. Such content includes links, images, videos, articles, news and more. All content we post will be relevant to your business and it's purpose. We use the information you provide us to learn about your business and industry. We then explore the web to research and find content that is related to your business and industry. You are also welcome to send us any info, updates or media to our 24/7 email support channel for us to post for you.
Ready to Learn More About Your Project?
We hope you will give us the opportunity to work with you and watch your online success grow. Contact us today for a consultation and quote.