Social media marketing for business, the benefits explained.
Chances are you don't have an extra staff member on hand to build up a social media presence. We can also safely guess that as an entrepreneur you yourself are busy with building your company and it can be challenging to find the hours or the know-how to make it all happen. Social media sites soak up your content like a sponge, and staying on top of all the scheduling, engagement, and reporting can be tiresome.
A very small percentage of small businesses outsource their social media marketing and email newsletters, so if you don't have the luxury of hiring staff, you could spend all day posting, engaging, and tracking your accounts. We are here to help busy entrepreneurs like yourself in building and maintaining a solid presence on social media, so that when your customers and potential customers go looking for you, you're there, and there, and even there. You're not just built out around all major social media sites, you're there consistently, establishing your credibility, relevance and approach-ability as a small business.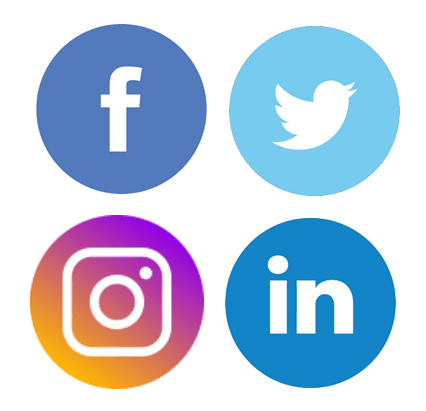 Here's a few reasons social media marketing is right for you
Improved Brand Recognition - Every opportunity you have to increase visibility to your product or business has great value. Search engine users find you because they already know of your brand or at least what to search for. Social media users often learn about you for the first time expanding your visibility and improving brand recognition.
Establish Brand Loyalty - Brands who engage on social media enjoy higher customer loyalty. According to a Texas Tech University report, "Companies should take advantage of the tools social media gives them when it comes to connecting with their audience. A strategic and open social media plan could prove influential in morphing consumers into being brand loyal." Yet another study from Convince & Convert tells us, 53% of Americans who follow brands in social are more loyal to those brands.
Sales Conversion Opportunities - Every post you make on a social media platform brings with it the opportunity for a lead to convert. It's like having customer service staff working the sales floor. You're right there to answer questions and convert the sale. Each post can be customized with your message so in essence it's equivalent to a display in a store window or an end-cap.
Increased Site Visitors - Every piece of content that goes out on your new social media marketing network is another road back to your site. New visitors mean new leads and sales conversions. According to a survey posted to Hubspot, "80% of marketers indicated that their social media efforts increased traffic."
Better Search Engine Rankings - Here's where the technical part comes into play. With Google and other top search engines relying solely on "relevant links" to increase your page ranking, the more links from relevant pages the better. When pages out on the web discuss products like yours (or in this case they are yours) and point back to your pages with same, you have established the perfect SEO linking relationship the search engines are looking for.
Professional Hand Curated Content
Content we post to the social media marketing networks for you are hand curated by content specialists. We aim to post content that will educate, inform, and engage your followers. Such content includes links, images, videos, articles, news and more. All content we post will be relevant to your business and it's purpose. We use the information you provide us to learn about your business and industry. We then explore the web to research and find content that is related to your business and industry. You are also welcome to send us any info, updates or media to our 24/7 email support channel for us to post for you.