As one of the most effective methods of growing audience engagement, developing your brand presence, and driving sales, targeted content marketing is a mission-critical growth strategy for most businesses. Creating targeted content is essential because it helps build trust, develops relationships, improve conversions, and generate leads to your growing business.
No matter how well-written or refined your content is, if it's not landing with your audience properly, it won't draw them in or convert them into leads. In today's robust communication driven climate, consumers expect high-quality, relevant content from their favorite brands that consistently speak to their specific needs and desires.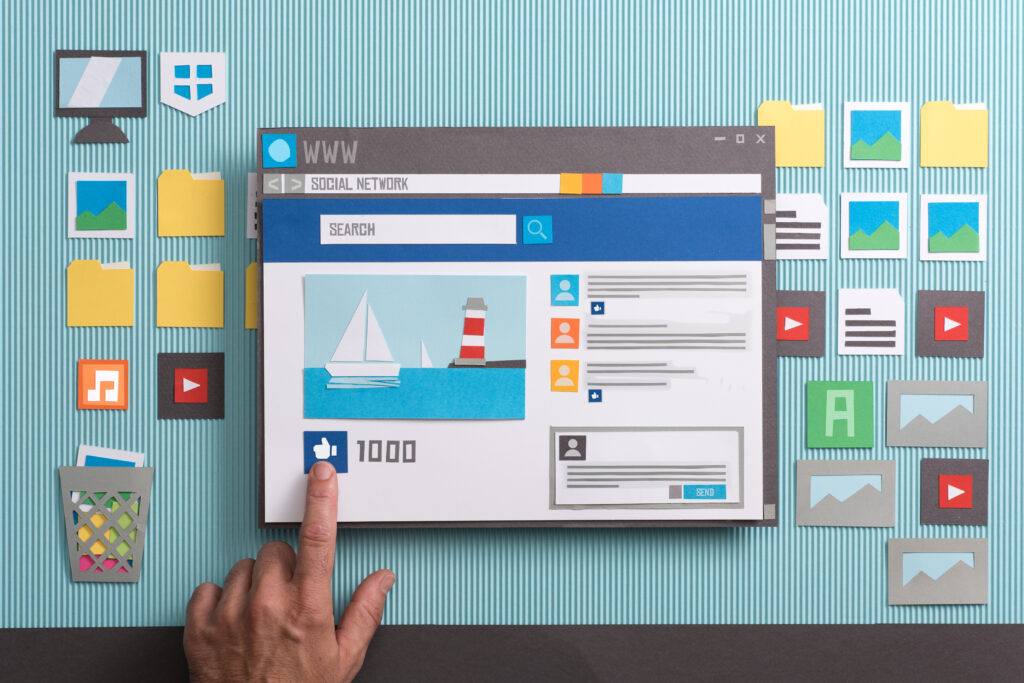 When creating content for your business, focus on offering value and service to your customers, which you'll often see referred to as value-added content. Value-added content is determined as any unique, original, or exclusive content with information your audience cannot get anywhere else. Content that provides true benefit and significance to them by being applicable and fulfilling their search intent. Value-added content can be found across format types, including: video content, blog posts, e-books, podcasts, case studies, research reports, promotional offers, tutorials, info-graphics, and more. When your content provides value, it's more likely to engage your audience as well as being shared and revisited for its usefulness and thus rewarded by Google.
Most content online is a lot like hitting up the McDonald's drive-thru, okay as a last minute option, yet forgotten seconds later because it lacks quality and nutritional value. High value content stands out like a multi-course, artfully presented meal prepared by an award-winning gourmet chef. You appreciate it and remember it dearly for months, happily recommend it to others, and return to it often. Creating valuable content doesn't have to be a difficult or complicated process, but it does need to consistently stand out to your audience as high quality and suited to help solve their problem.


Demand for video content online has increased dramatically in recent years. With the rise of TikTok, short form video content has exploded in popularity, dominating marketing strategies worldwide. Now, Instagram and Facebook both have Reels, YouTube has Shorts, and even Netflix has jumped on the bandwagon with Fast Laughs.
Is short-form video a fleeting trend soon to die like disco or is it here to stay? We don't know yet, but what we DO know is that business owners and entrepreneurs at all levels are finding ways to make video content work for them, and it's working exceptionally well. According to a recent marketing survey conducted by Wyzowl, 86% of video marketers claim that using video has been effective for generating leads for their business, which is up another 2% from 2021 and up 5% since 2019. Additionally, the survey says 81% of marketers feel that video has a direct, positive impact on sales.
Knowing this, you don't want your business to suffer because you're not being seen where your audience is paying the most attention. In addition to video, other visual content types such as info-graphics, branded images, and slide shares are among the most preferred types of content. The goal of content marketing is to ensure that your content is diverse and that your written material has visuals to refer to making the content engaging.


To stay relevant and current, it's critical to keep up with existing trends within your industry. The last thing you want is to produce outdated or meaningless content nobody will be interested in. No one wants to read yesterday's news so keep your pulse on what's up in your industry today and what's forecasted to be happening in the future as well.
You need to stay on top of trends and apply them consistently if you want to grab (and keep) your audience's attention in today's ever-changing marketplace. If you don't, rest assured that your competition will, and that's where the forward-thinking customers will go.


It can be challenging to represent and connect with your loyal customers successfully, but it's the most distinctive approach to gaining their trust and involvement. Not only does targeted, high-quality, and relevant content impact audience decision-making more than any other technique, it keeps your existing customers and audience engaged and attracts new potential customers to your business.
Ready to Learn More About Your Project?
We hope you will give us the opportunity to work with you and watch your online success grow. Contact us today for a consultation and quote.