Forming strategic alliances are probably one of the most overlooked forms of marketing between growing businesses and yet, one of the most effective. As the saying goes, two heads are better than one, and in this case, two companies are better than one, especially when they join forces in order to establish new incoming business.
Cross promote with complementary companies
These days, cross promoting on social media is one of the most popular and impactful ways businesses are collaborating to drive sales. Utilizing social media is an excellent way to raise awareness of your company and engage with current and prospective customers. So why not team up with another small business to double your reach?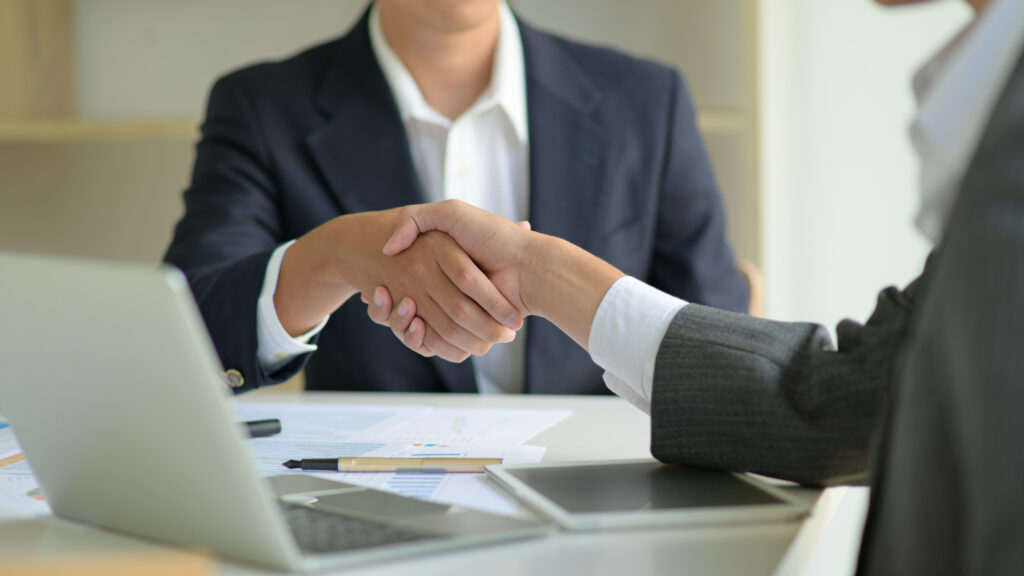 Get in touch with other business owners in your industry that aren't direct competitors and determine how you can help each other. By reaching out and cross-promoting each other's products and services, you'll benefit from many new followers and potential customers who are interested in what your company offers. Several social media platforms are catching on and assisting businesses owners to effectively work together on projects. Tweet mentions and retweets remain popular with co-creating companies, and now Instagram has the collaboration feature when you create a new post.
There's also the option of teaming up on special offers and coupons which generates buzz and a sense of urgency around the offer. The key is to partner with companies whose businesses add value to your own so you reach people who are likely to be interested in what your company offers, rather than just the wider general public.
 
Utilize referrals and affiliates.
Customer referrals are a great way to hit your target audience. The numbers don't lie: Word of mouth impressions drive at least 5x more sales than a paid impression. Referrals are a cost effective, powerful, and trusted marketing strategy. Think about it, when we have a positive experience with a brand, product, or service, we are happy to share it with others. And because these prospective new customers hear about you from a source they know, like and trust, they're more inclined to give your brand a try. Of course, no one is going to mention you to every single one of their friends. They'll only refer those who actually need or may be interested in your product or service. Even if someone shares a referral link on social media, only their like-minded friends will be the ones who click.
Customer referrals and recommendations are not only useful, but essential if you want to stand out from the crowd. Consumers are proactively on the lookout for them, and they can be the prime differentiation between two otherwise similar products or brands. The digital revolution has made launching and building a business easier than ever before, but that has also come with a price: increased and fierce competition.
Word to the wise: see how you can make the most of the connections you've already made. It's likely there are clients you've worked with that have colleagues in their networks with similar needs, so don't hesitate to ask for a recommendation from a client you've already built a strong relationship with. In all likelihood, they will be happy to connect you with someone they believe could benefit from your services.
 
Teaming up with like-minded business owners helps you build lasting relationships that can drive sales, strengthen credibility and build a positive reputation. By combining your efforts and expertise, all participants can grow, innovate, and increase their competitiveness on many levels.
Ready to Learn More About Your Project?
We hope you will give us the opportunity to work with you and watch your online success grow. Contact us today for a consultation and quote.